Builders / Architects
DAY Elevator & Lift is a trusted resource for builders and architects for consultation, design and installation of quality stair lifts. We have a committed team of professionals to offer dedicated services. We can assist you in accurately planning and installing the right kind of stair lift models for your settings. We work closely with our clients through every phase of their projects, helping with the initial design and engineering, installation and periodic maintenance.
Let Us Help You Decide on the Right
Stair Lifts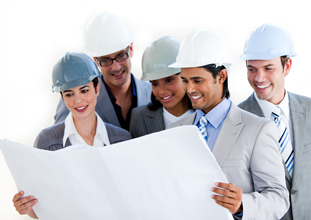 Understanding the architectural style and design of your stairways we can install the right model of stair lift for your settings. Our professionals will visit your location, examine the architectural design and structure, and help you select the stair lift that would perfectly blend with your building's décor.
At DAY, we have a wide stock of stair lifts of varied brands and designs, which include curved stair lift, straight stair lift and electric stair lift models. We ensure complete safety and durability of the products you buy from us. For this, our stair lifts are sourced from industry leading manufacturers such as ThyssenKrupp Access, Savaria and Bruno. Each and every piece of equipment you buy from us has the highest standards of quality and durability.
Quality, Customer-oriented Services
Professionals at Day maintain high standards of quality, ensuring customer satisfaction. They are highly skilled and experienced and focus on providing timely services.
Get Started Straight Away!
DAY has already established an excellent reputation for its services offered to leading builders and architects. To learn more about our products and services, reach us on phone at 1-800-758-5438 or email us at sales@dayelevator.com. To schedule an appointment with us, just fill out the Free Consultation Form we offer. Our services can be availed anywhere in the Tri-State area of New York, New Jersey and Connecticut.