Stair Lift Contractors
DAY Elevator & Lift is your one-stop shop for all your stair lift needs. We supply premium quality accessibility equipment for homeowners, stair lift contractors, builders and architects. We are a leading stair lift supplier in the US, proudly serving the Tri-State area of New York, New Jersey and Connecticut.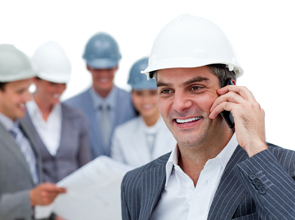 Stair Lifts
from Leading Manufacturers

DAY ensures high level of quality and functionality of the stair lifts supplied here. As an established and reliable stair lift company, DAY makes available products from the industry's named stair lift manufacturers such as ThyssenKrupp Access, Savaria and Bruno. For the ultimate safety of our customers, all models of stair lifts are designed with superior safety features. Easy to operate controls, safety belts and automatic sensor add extra security for the mobility devices supplied here. Our extensive product line includes home stair lifts of varied sizes, styles and design features suiting your building architecture. A range of products, from curved stair lifts to electric and straight stair lifts in attractive designs are available here.

Unbeatable Customer-oriented Services

Without making any alterations to your settings, we can correctly install the stair lifts you purchase from us. More importantly, we have a team of highly skilled professionals, with the expertise to offer after-sales services for all products supplied from here. On request, we can provide you repair and maintenance services, and keep your stair lift flawlessly functioning all the time.

Schedule an Appointment with Us Today

We welcome stair lift contractors to contact us for the assessment of staircase construction needs, so that we can provide popular models to suit their requirements. For more information, reach us on phone at 1-800-758-5438 or email us at sales@dayelevator.com. Use our Free Consultation form to schedule an appointment with us.